Parasitic Protection - A Natural Solution (fleas, ticks, mosquitoes, black flies, etc)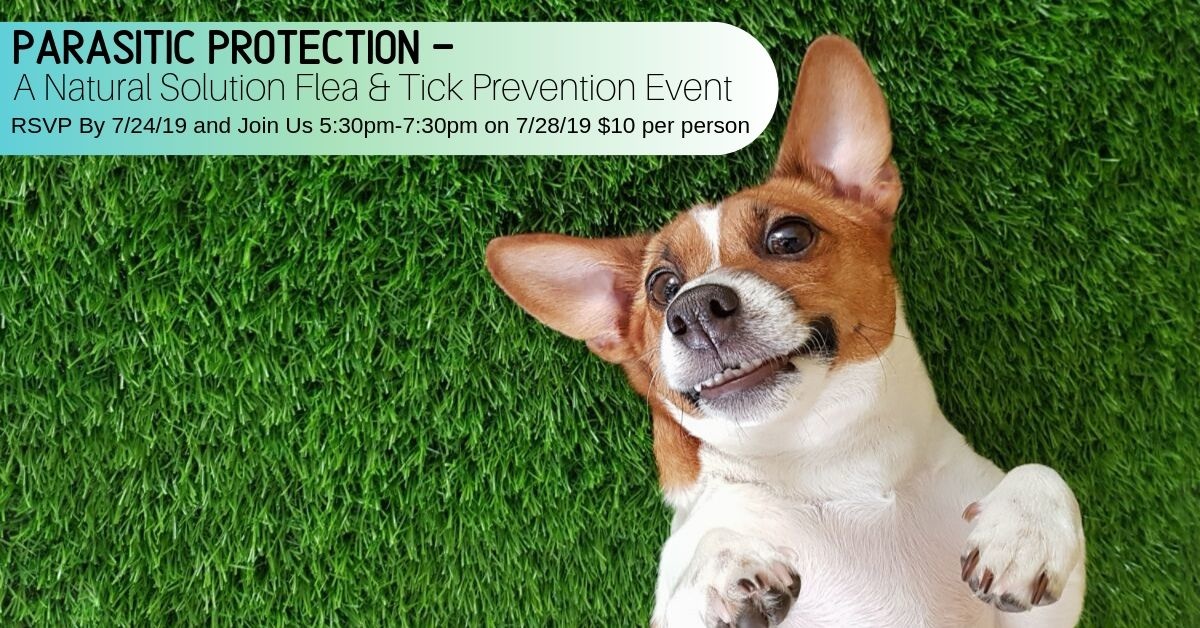 Date: TBD - Maine Pet Supply
$10/person - non-refundable
*This class is a pay ahead class. In order to have the proper amount of materials, please RSVP. Cash or check is accepted at the store, unfortunately cards are not.
Our Pets Under Attack
Presented by: Carol Lizotte, Herbalist, Aromatherapist, Flower Essences & Crystal Healing Pracitioner Shamballa Reiki Master
The season of the pests is upon us fleas, ticks, mosquitoes, black flies, etc). It is very important to our pet's good health to protect them as much as possible from the bites of these seasonal pests, as these external parasites, very often leave internal parasites behind. Regular grooming is very important to remove fleas and ticks before they set up house on our pets. The use of topical repellents to deter these pests from landing on and biting our pets is crucial to preventing disease.
Join me for an informative workshop on the Seasonal Pest that effect our pet's health, the diseases and parasites they carry and what we can do about them. We will discuss the Commercial & Natural products available. How effective are they? How safe are they? Demonstration on how to make your own safe non-toxic Flea & Tick collar. Each person will take how a safe non-toxic Flea& Tick collar